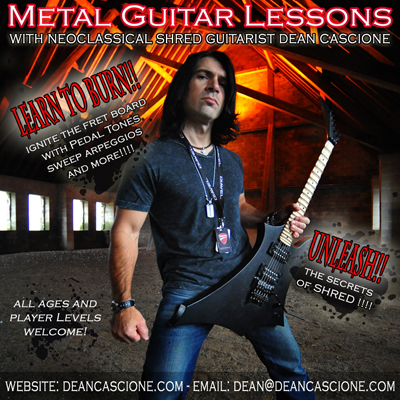 Learn to Burn! Learn to ignite the
Fret board with killer fret board assault tactics such as Sweep Arpeggios, Pedal tones and more!!
Study the Ultimate Shred techniques to
include: sweep picking, alternate picking,
double picking, hammer-ons, pull-offs
trills, killer vibrato and more!!!
Discover How to Mod and tweek
Your Guitar & Rig to improve your tone
and playability!
UNLEASH the SECRETS of SHRED!!


Dean Cascione is currently
accepting students (Private / Online Study)
who want to learn the art of Shred Guitar
Email today to reserve your spot
for in-studio Private lessons (available
in the MA Area) or online Study.
"NOW LETS SHRED!"